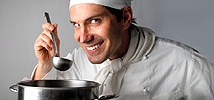 DelhiWalle brings to you the authentic taste from the North Side of the country, saving you the trouble of going all the way there and helping you veto your craving for authentic North Indian food.
Shaping its way into the food industry in 2006, DelhiWalle has made its mark all around and even beyond the peripheral area of Bangalore, providing lip-smacking, luscious quality chaats and sweets that leave a lasting impression on every one of their customers.

DelhiWalle today, is unquestionably a favorite place in Bangalore, owning outlets all over the city, and it's particularly popular for its unique Sweets, Chaats etc. that make you salivate and crave for more.